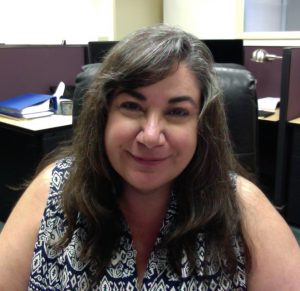 Bronwen Aker is an Internet professional with over 20 years experience in web design and development, first as a hobbyist, then as a webmaster and later as a consultant. She has consulted for small businesses, non-profit organizations, large corporations and government agencies, addressing everything from basic web design to single-handedly constructing dynamic, database driven websites long before Open Source packages like WordPress and Joomla were invented.
Bronwen also has taught classes for years in computer technology and numerous specific programs. Her classes run the gamut from basic computer skills to eCommerce, and from Microsoft Windows fundamentals to Adobe Dreamweaver, Photoshop and InDesign.
Her basic philosophies deal with empowering people to achieve more than they thought was possible, as well as demystifying and debunking confusing and misleading preconceptions about computers, science, and the potential for human growth and development. She has taught at Learning Tree University, and The Enterprise U, and  Glendale Community College.
Dedicated to excellence, Bronwen works constantly to expand her knowledge of nacent technologies and new innovations on existing ones. This website provides her with a forum for sharing her insights, observations, and her occasional rants, with the rest of the world.
You can find out more about Bronwen by viewing her LinkedIn profile.
To contact Bronwen, you can send her a note via the Contact page on this website.