As part of my endless and ongoing quest for solutions to SEO problems for clients and friends, I have been doing additional research lately regarding website analytic tools. (In English that translates to spending hours online reading marketing babble about software designed to help me analyze web server logs, and when that fails the process escalates to trading e-mails and phone calls with sale reps and tech support trying to get usable answers to seemingly simple questions.)
In the midst of my million-mile (virtual) march, I discovered a reference site and source that I had to share.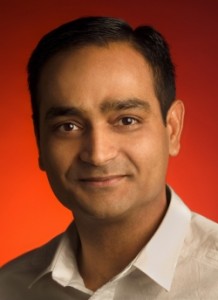 Avinash Kaushik is a web analytics rockstar. His blog contains hundreds of posts with some of the most practical, down-to-earth idea, suggestions, references and resources an analyst could ask for. But don't just take my word for it! Visit his site and see for yourself.
If you've been trying to make sense of how to analyze your web server logs, search engine reports, or other web traffic reporting tools, this is the place to go. In addition to de-mystifying the techno-babble (one of my own favorite hobbies), Avinash shares his incredible knowledge with wit, humor and an open heart. Ok, I  know  marketing folks don't really care about that last bit, but I find it a lot easier to pay attention to someone who has the same kind of "open source" mentality about knowledge as I do. Call it a personal bias.
Bottom line: If you are drowning in too much data, or you are having trouble deciding on which analytics solution you need, check out Avinash's blog. Explore the posts and comments, maybe even buy his book, the proceeds for which go to The Smile Train and Médecins Sans Frontières (Doctors Without Borders) to assist in their efforts to make our world a better place. I guarantee you will thank me later.
~ B ~